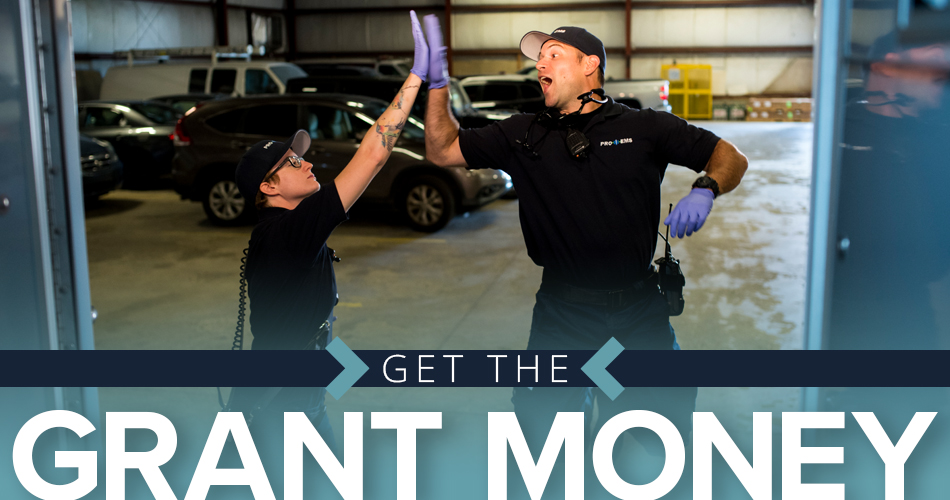 Tens of thousands of EMS and fire departments apply for grants each year. Unfortunately, only so many can be awarded.
While many factors that determine whether your grant proposal is funded are out of your hands, you have complete control over the content of your application.
Follow the three golden rules of grant writing when drafting your proposal to increase your chances of standing out—and obtaining the funding you seek.
#1. Clear, Concise, Complete (CCC). It's your aim to write a complete detail of what you and your agency need in as few words as possible. Define the scope of the project realistically with respect to your funding request. If you propose too much, your application will seem overly ambitious and risk rejection.
#2. Show Your Work. Provide some positive statistics from agencies that have done related projects and give projected results based on their data. Show your reviewers that you've done your homework and are proposing an achievable outcome to the grant maker.
#3. Remember the Human Element. Grant reviewers are people too. They have an outrageous number of grants to look at in a short period of time. You'll lose them if your proposal is hard to read. Plus, your reviewer may or may not be an EMS expert. Keep your application as short as possible and use words that people from any organization can understand.
Writing grants is tough—and winning grants can be even tougher. But getting consistent funding for your agency is worth mastering this skill.
If you need help procuring a grant for your agency, Prodigy offers a free presentation on navigating the grant process. You'll learn from grant professionals on where the best grant sources are, their application processes, and everything else you should know to find and secure the funding you need.