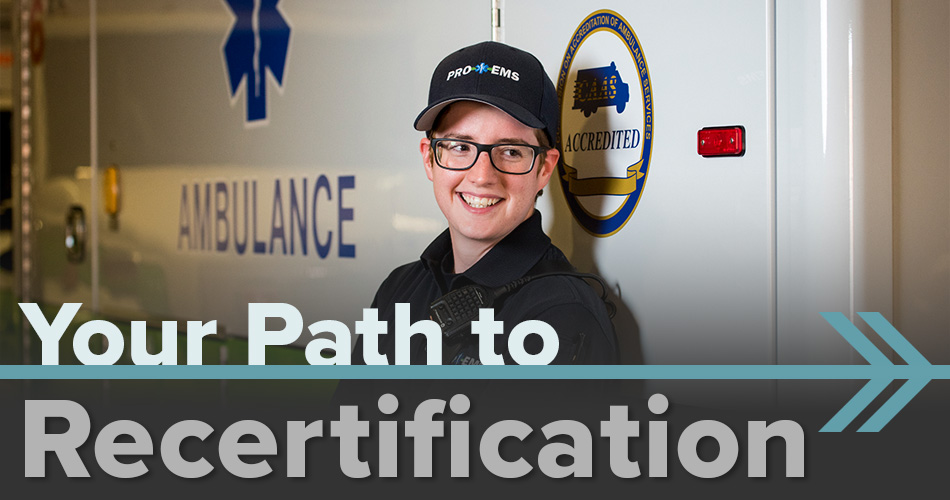 If any of your certifications expire this year, you now have less than two months before recertifications are due on March 31.

We know all too well how frantic this time can be. That's why we've made you a complete, customized training package to fulfill your NREMT requirements—or any state recertification that accepts CAPCE credit.

To get your recert through Prodigy EMS, simply type in what certifications you need. We'll automatically populate the coursework for you, based on your state and national requirements. Plus, our system will even track your progress.

No more scrambling to get recertification forms completed. This training system was built with you in mind. Make your continuing education experience easier and better than ever before—and start reaping the benefits of reimagined EMS training.